AIS Judy Piazza Riq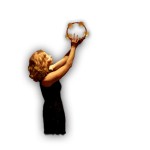 Cooperman AIS Judy Piazza Riqq:
Cooperman Artist Innovation Series drums address the unique challenges of contemporary artists as they explore traditional drumming techniques from cultures around the world, creating new vocabularies and new repertoires of original compositions while developing specialized teaching methods to share their art.
$375.00 (includes tuning wrench)
These drums are made to order.  Please contact us about the schedule for delivery.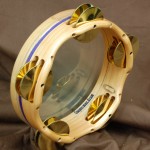 Incorporating standard-bearing features of the Cooperman 2.125 model riq:
Internal tuning system
Precision lathe-turned bearing edge and shell
TraditionalVermonthand craftsmanship – from local trees to finished drum
Removable jingle-pin allowing easy switch-out of jingle
Our AIS Judy Piazza Riqq is a nuanced alternative to our standard 2.125 model drum, reflecting the artist's unique approach, desired responsiveness and particular sound.  Judy has exactingly specified
a slightly smaller diameter ( 8 7/16″ diameter = 21.4 cm)
narrower jingle slot width
slightly deeper for improved resonant sound, with a desirable grip produced by broad scallops for comfort and access.
Precision turned wood bearing member
Not-hammered brass jingles
REMO Weatherking head chosen for its bright, highly responsive sound. Weatherking heads may be scuffed to give them a slight surface texture. Alternatively, either REMO Renaissance or natural fish skin is available by request.
These features come together to create a riqq that is well-balanced, with precise jingle-playing capabilities, and a desirable weight for beginners and professional players alike.  Egyptian, non-hammered brass jingles produce a traditional sound that is also readily accessible to western ears and sensibilities.  With clear high teks and low resonant dums, the drum is perfect for either classical, soft position or cabaret style of playing.
see also our Artist Series 2.125 version Riq Page