The Cooperman River Drum Series
offers something extreme in the range of diameter and depth for a tar drum.  Designed in collaboration with River Guerguerian, these tars are intentionally big in both size (6" in depth) and mass (3/8ths inch thick, heavy weight, oak shells).  Although we've included a thumbhole, these drums are more typically used by River as part of a mounted set.
The out-sized shells shells, combined a unique centered bearing edge geometry and a REMO Renaissance head give these drums a powerful and warm punch.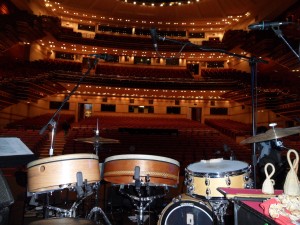 From left to right Oak River Drum 16″, 20″ Cherry Velez model, snare drum
16″ diameter, 6″ deep, Oak shell, thumbhole, REMO Renaissance head $436.00
18″ diameter, 6″ deep, Oak shell, thumbhole, REMO Renaissance head $444.00
20″ diameter, 6″ deep, Oak shell, thumbhole, REMO Renaissance head $444.00
22″ diameter, 6″ deep, Oak shell, thumbhole, REMO Renaissance head $525.00