Large Diameter 28″ F-Tar
Large Diameter "F-Drum"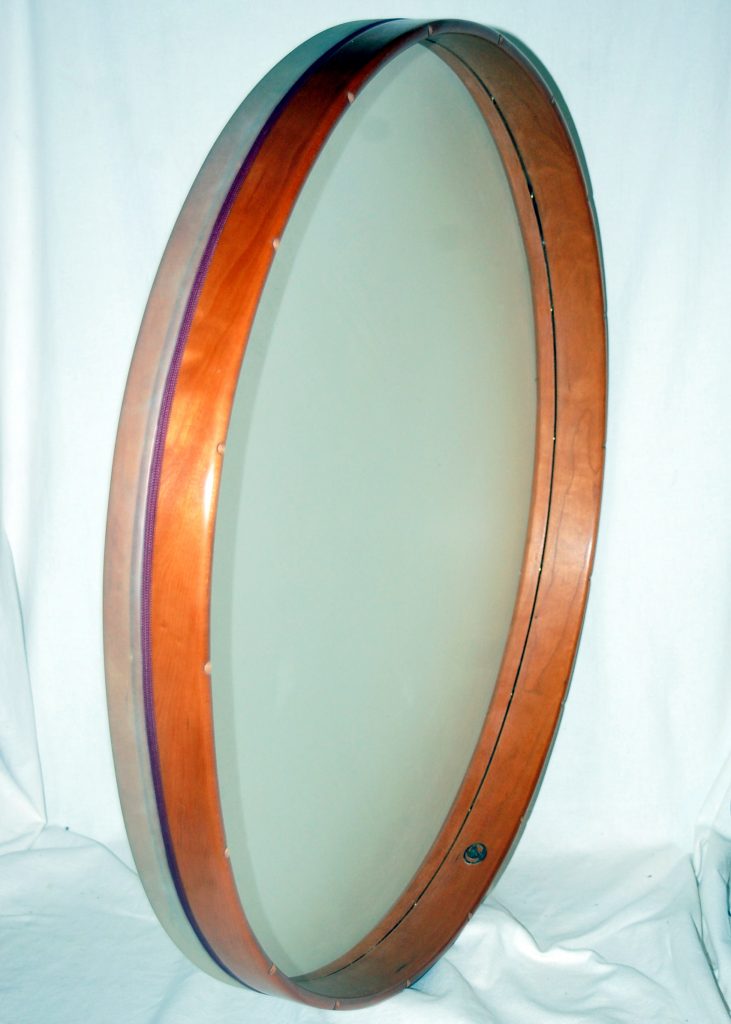 These unusually large diameter (28″) drums push the envelope in offering a super resonant and deep voiced drum.  They are excellent choices for meditative drumming and chanting, as well as for exploring the possible range of finger drumming – the pitch is about an F to an F#. Hand made in our Vermont workshop from local Cherry wood, the "F-drums" are  finished with laquer and burnished to a warm luster – these drums have a striking presence.
–28″ diameter x 2.75″  deep and 5/16″ thick.  Our solid, single ply cherry shell, steam bent and scarf jointed, features a precision beveled bearing edge.
-The edge of the Remo Renaissance head is secured into an exterior groove, which is then covered with a colored knit cord. We designed this self-locking system to minimize the tendency of the head to pull away from the shell.
-Our patented internal tuning technology preserves the traditional appearance of the instrument and allows the player to maintain a complete range of motion, unencumbered by external hardware. Tension on the head is adjusted by the action of an internal, lightweight, moveable bearing member. A T-grip Allen wrench and tuning instructions are included.