Special Offers – Frame Drums & Tambourines
From time to time we are inspired by conversations we've had with artists during the course of product development, or we prototype a design inspired by the comments we hear at festivals and workshops. Sometimes a particular piece of wood just speaks to us…Perhaps one of these will speak to you too…
Email us (info@cooperman.com) about the drum if you are interested in purchasing one, or visit our webstore page of specials:
http://www.coopermanstore.com/Specials-and-Manifestations-from-the-Mill-C127.aspx
(1) 14″ Tar Drum, Emerald Green Sunburst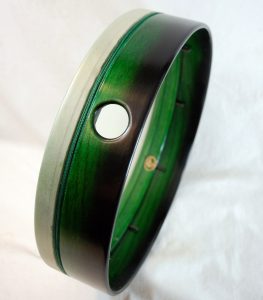 14″ diameter x 3.5″ deep cherry shell stained  sunburst Emerald Green
Green/black cord
with a thumbhole, REMO Renaissance drumhead
price;     $354.00
special   $330.00
(2) Velez Mediterrasian Tambourine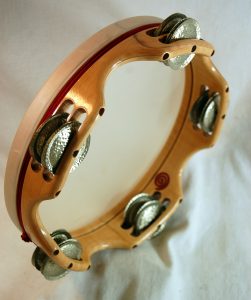 Glen Velez Medium: 11″ diameter, 2 5/8″ high REMO Renaisance, double row of 5 nickle silver jingle sets.
Price = $343.00   SPECIAL PRICE $300.00
(3) 18″ Non-Tuneable Tar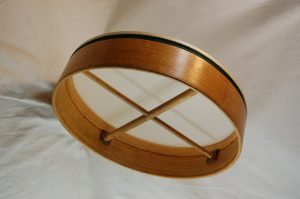 18″ Diameter x 4″ Deep, NON-TUNEABLE Oak Shell with full cross bar, REMO Renaissance drumhead.
This shell, circa 1999, was built as a non-tuneable bodhran.  We recently mounted new REMO Renaissance drumhead on it.
SPECIAL PRICE: $200.00