Special Offers – Frame Drums & Tambourines
From time to time we have drums available that are not part of our "catalog" standard models.  They may be "one-off" drums that were built as prototypes, or drums built to model a custom design suggested by a customer.  Take a look and see if something here suits you.  Email us (info@cooperman.com) about the drum if you are interested in purchasing one, or visit our webstore page of specials:
http://www.coopermanstore.com/Specials-and-One-off-C111.aspx
Pandeiro (with slight flaw in wood)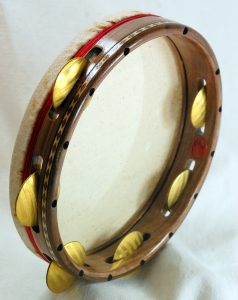 Our standard pandeiro – walnut with a REMO Cloth/Mylar drumhead.  A small black knot in the wood was filled and sanded smooth.
Our Pandeiro sell for $275.00 plus shipping.  This one is being offered at $250.00 plus shipping because of this minor flaw.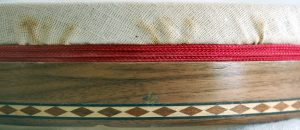 16″ Tar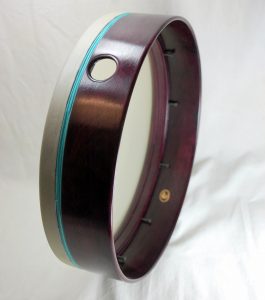 This 16″ Tar was has been given a lustrous "eggplant" finish.  We've mounted it with a REMO Renaissance drumhead.
This drum sells for $343.00.  We are offering it here with FREE SHIPPING