Cooperman Pitch Dark Drums are spec'd with a unique combination of head material and inlay .  This series offers players a drum that is dramatic in appearance and "tone-heavy" – while softer in volume and attack than our standard tars, he slightly deeper shell compliment the head's "dark sound" and long sustain.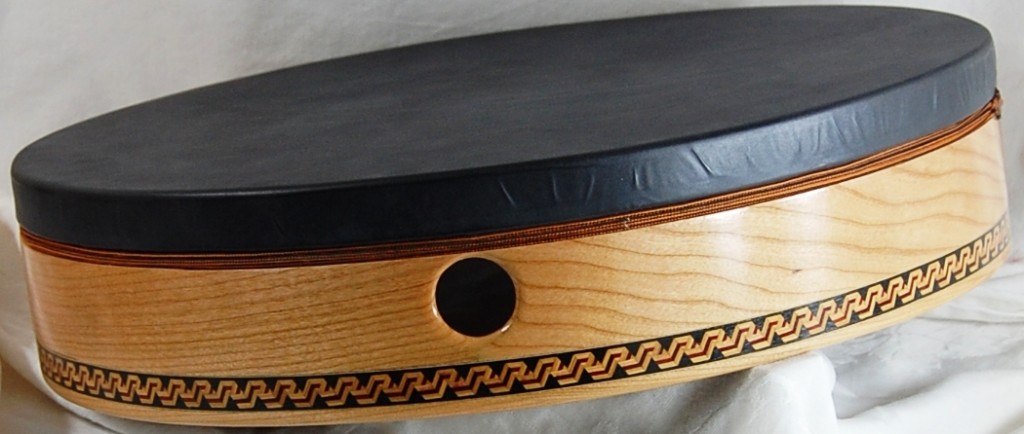 Our medium thickness, single-ply, steam bent, cherry wood shell – detailed with a coordinated ebony and cherry decorative inlay –enhances the overall silky-dark sound and look.
We mount the drums with a REMO Black Suede head – single ply, to enhance the open, mid-range possibilities of the shell, while eliminating ring and controlling the over-tones and that are up-played in our tars mounted with REMO Renaissance or REMO Weatherking.  Ambassador weight heads allow for considerable pitch blending layered onto a haunting sonority.