Our Tympanum drum was inspired by a 2nd Century BC Roman Mosaic depicting an ancient Greek street musician, Bacchus/Dionysius figure.  Our single headed, tuneable manifestation of this instrument  resonates with ancient mysteries and rituals, both sacred and profane.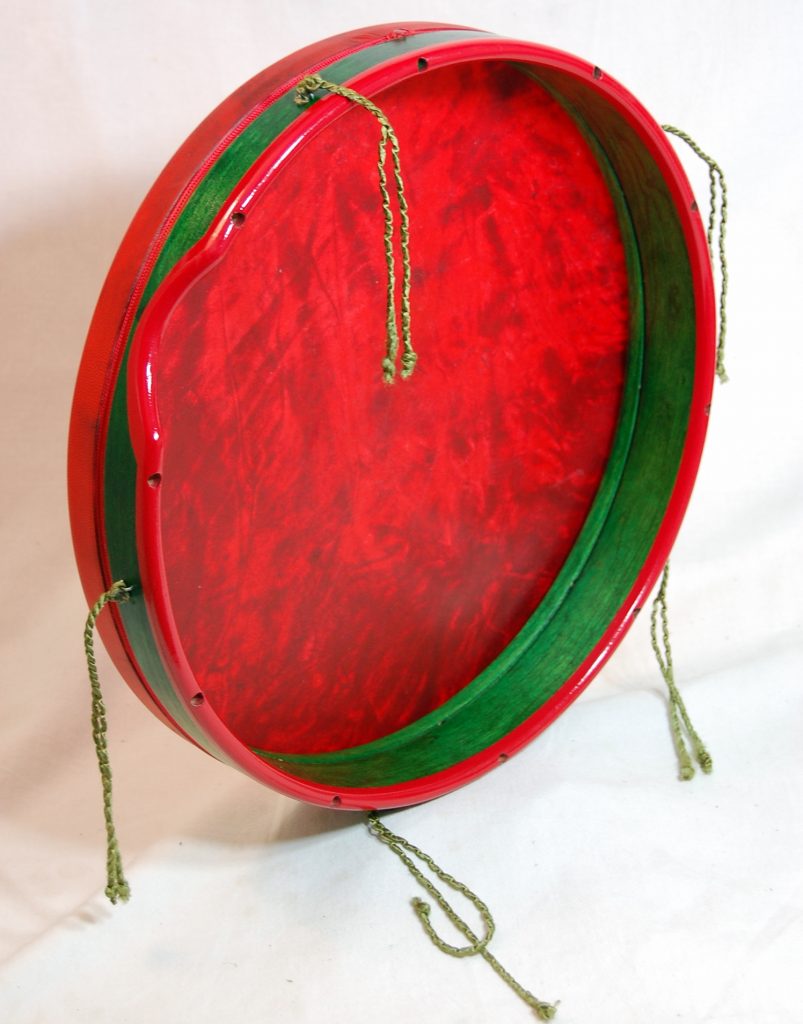 16″ diameter x 2.75″ deep (about 40 cm x 7 cm), Cherry wood stained  green with  red  edges.
Mounted with goatskin dyed red.
Embellished with 5 knotted cords that, when swung rhythmically,  strike the head both inside and outside the frame.